Dr. Bazley is a participating provider with Aetna, CareFirst BlueCross/BlueShield, United Healthcare insurance plans which include UMR and Kaiser-Mid Atlantic*.  Also, for those who do not have a chiropractic benefit there are easy payment options to make sure you can afford care without taking out a second mortgage.
To schedule an appointment via ZocDoc click here. You can schedule here 24/7 and have real time access to Dr Bazley's availability.
For your first visit please bring an I.D. and your health insurance card. You can wear anything you would like, however try not to wear anything that severely restricts your movement. An initial exam takes approximately 45 minutes and follow up treatments are usually 20 minutes. X-rays are not required unless the doctor feels that they are necessary for care.
The offices accepts Mastercard, Visa, Discover and American Express cards as well as cash. Money orders are fine. We cannot accept bitcoins at this time.
*If you are Kaiser member you must have a referral from a provider at Kaiser or will be considered self-pay.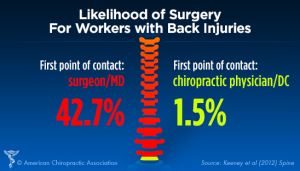 [contact-form][contact-field label='Name' type='name' required='1'/][contact-field label='Email' type='email' required='1'/][contact-field label='Comment' type='textarea' required='1'/][/contact-form]